Tesla

TSLA
chief executive Elon Musk—whose tweets regularly move the bitcoin price (as well as other cryptocurrencies)—has revealed people can now buy a Tesla car with bitcoin.
In a series of tweets, Musk said that bitcoin paid to Tesla will be retained as the cryptocurrency and not converted back to dollars, adding to Tesla's $1.5 billion worth of bitcoin it bought last month.
MORE FROM FORBESTesla Billionaire And Bitcoin Bull Elon Musk Is Actually The 'Answer' To Climate Change, Claims Former Trump Comms DirectorBy Billy Bambrough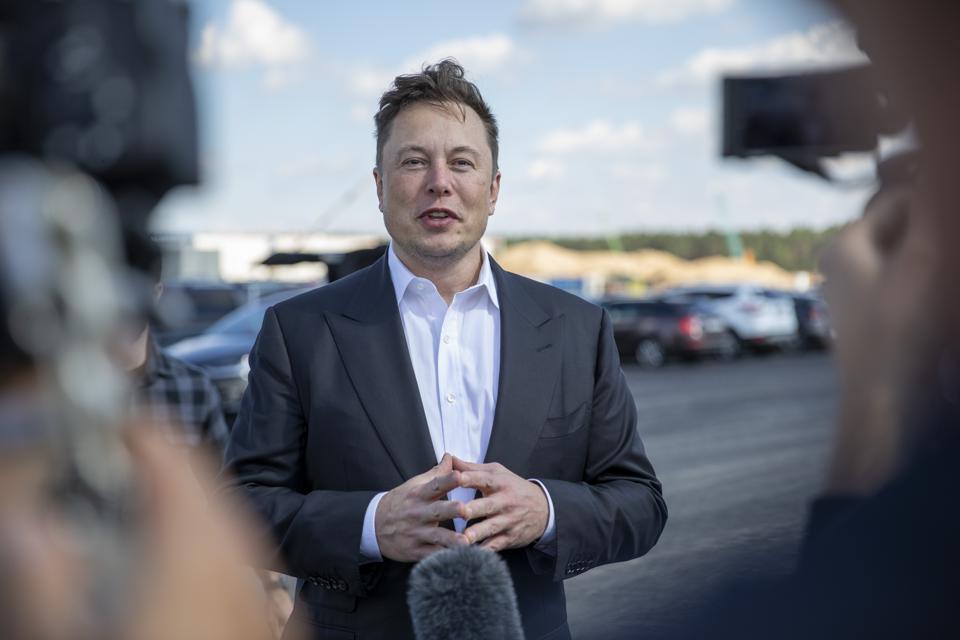 The bitcoin price, already up by almost double so far this year, jumped on Musk's announcement, climbing back over $55,000 per bitcoin after losing ground during the last few days.
Currently, only U.S. customers will be able to buy a Tesla with bitcoin, though Musk said bitcoin payments will be available outside the U.S. later this year. He added that Tesla only uses internal and open source software for its bitcoin transactions and operates bitcoin nodes directly.
The bitcoin price has surged by over 700% during the last 12 months, partly due to Musk's pro-bitcoin and cryptocurrency tweets and Tesla adding bitcoin to its balance sheet—following in the footsteps of U.S. software company MicroStrategy

MSTR
.
MORE FROM FORBESMillions Tempted By Stimulus Check Bitcoin Bet After Sudden Price SurgeBy Billy Bambrough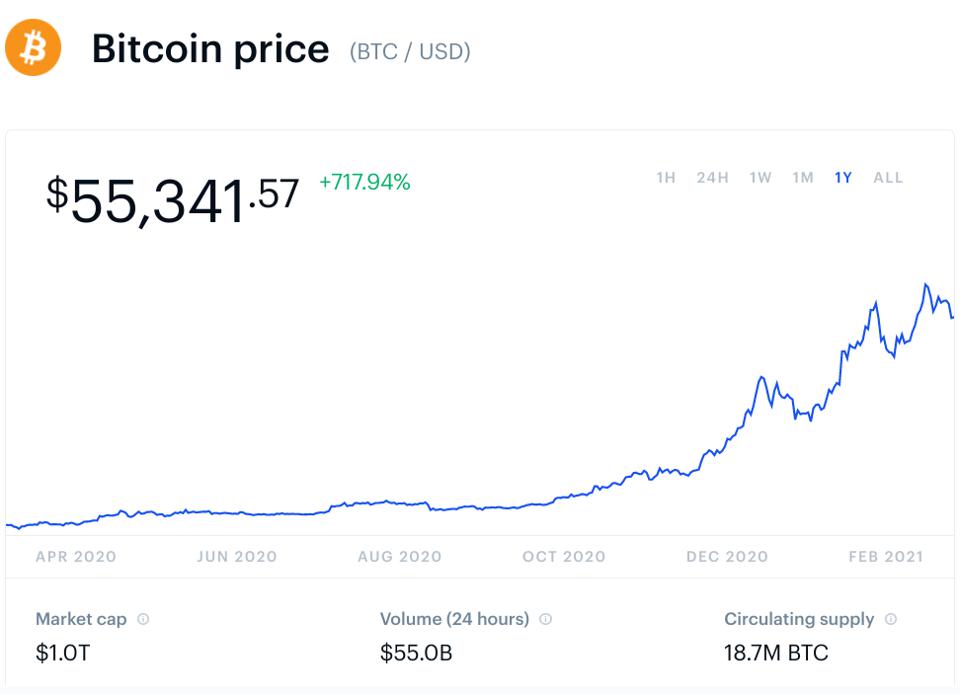 Bitcoin has been further boosted by Wall Street institutional adoption and a wave of retail traders keen not to miss out on the rally.
Last week, Deutsche Bank analyst and Harvard economist Marion Laboure predicted "the next two or three years should be a turning point for bitcoin."
"Bitcoin's current valuation is pricing in a shift toward cross-border digital currencies; the hypothesis is that bitcoin, as the leader, will benefit from network effects and become an important means of payment in the future," Laboure wrote in a report on the future of payments.




Read more:Elon Musk Reveals Tesla Will Increase $1.5 Billion Bitcoin Holdings, Boosting The