A digital mining company has an agreement to purchase a second power plant in Pennsylvania, as the group increases its coal refuse reclamation operations in the state to provide energy for its bitcoin mining operations.
Stronghold Digital Mining, a bitcoin (BTC) miner headquartered in Kennerdell, Pennsylvania, on Aug. 3 said its purchase of the Panther Creek Plant, located on 33 acres in Nesquehoning, in Carbon County, adds 80 MW of generation capacity to its portfolio, which also includes the 85-MW Scrubgrass plant. Scrubgrass is located on 650 acres in Scrubgrass Township, in Venango County.
Stronghold, founded earlier this year, uses the power plants to convert coal refuse into power that is used to mine bitcoin, an energy-intensive process. Coal refuse is classified by Pennsylvania as a Tier II alternative energy resource, akin to large-scale hydropower. Coal refuse over the years has been left in piles near coal operations; today, circulating fluidized bed technology allows for emissions-controlled conversion of coal refuse into energy.
A coal refuse energy operation is featured in POWER's August issue as a Top Plant award winner.
$74 Million in Lease Financing
Stronghold on Tuesday said it has raised about $74 million in lease financing to support purchases of bitcoin miners and to scale the company's plant and data center infrastructure, including $40 million from WhiteHawk Capital Partners, a private credit investment manager focused on asset-based financing solutions. The remaining $34 million is financed by Arctos Credit, LLC, an affiliate of New York Digital Investment Group, better known as NYDIG, a technology and financial services company dedicated to bitcoin.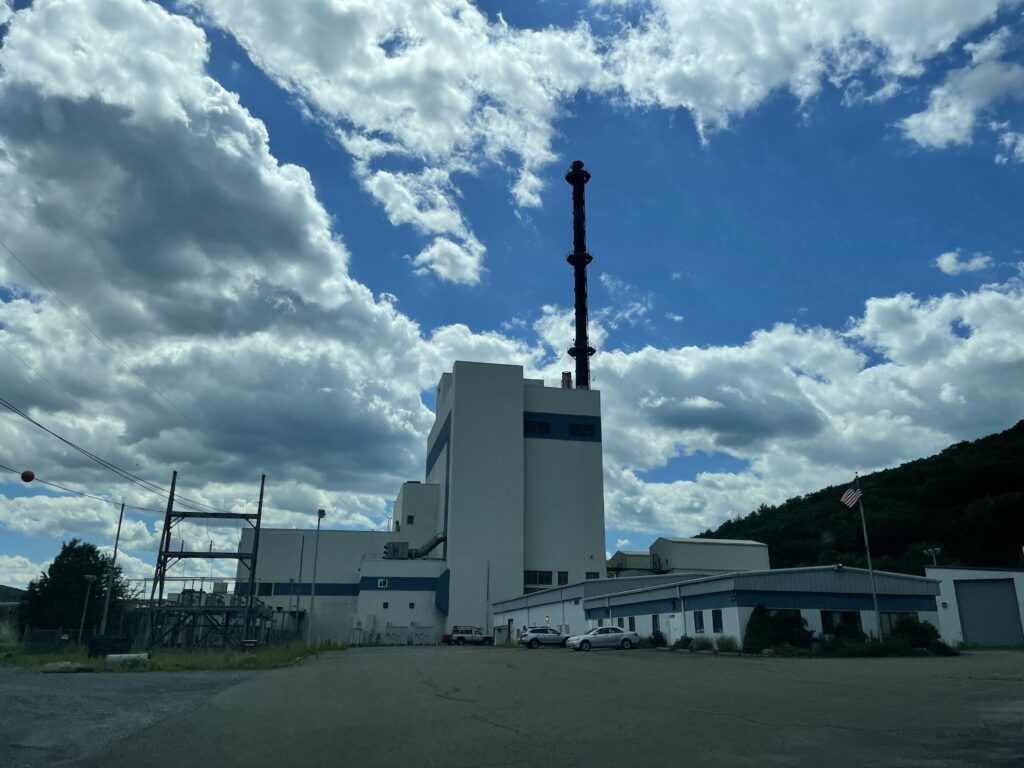 "These financings will allow us to rapidly expand our vertically integrated model, allowing us to mine bitcoin at some of the lowest costs in the industry while making a transformational contribution to the environment," said Greg Beard, CEO and co-chairman of Stronghold, in a news release. Beard formerly was an executive with Apollo Global Management, a New York-based alternative investment manager firm. "Coal refuse sites continue to wreak havoc across Pennsylvania. We very much welcome the bipartisan political support to continue remediating these vast sites and return the land to the local community. We also welcome the support from our financial partners without whom this exceptional progress would not be possible."
Stronghold on Tuesday said it has "entered into definitive agreements with multiple suppliers to purchase over 27,300 additional miners with a total hash capacity equal to over 2,600 PH/s and is currently in negotiations to acquire a third environmentally beneficial facility in Pennsylvania."…


Read more:Group Buys Pennsylvania Coal Refuse Plants to Power Bitcoin Mining