This article is an on-site version of our #techFT newsletter. Sign up here to get the complete newsletter sent straight to your inbox every weekday
Regulators are continuing to step up their scrutiny of cryptocurrencies, with central banks and South Korea's tax authorities demonstrating fresh concerns.
In a report published on Wednesday, the Bank for International Settlements, the global body for central banks, argues that digital tokens such as bitcoin have few redeeming features and "work against the public good". It also dismissed stablecoins — a link between crypto and conventional assets — as an "appendage" to traditional money.
Perhaps unsurprisingly, the BIS did endorse the development of digital currencies backed by central banks, saying they could be a tool to achieve greater financial inclusion and lower the high costs of payments. "Central bank digital currencies . . . offer in digital form the unique advantages of central bank money: settlement finality, liquidity and integrity," it said.
In contrast, bitcoin wasted energy and cryptocurrencies were "speculative assets rather than money, and in many cases are used to facilitate money laundering, ransomware attacks and other financial crimes".
South Korea has acted against the financial crime of tax evasion, with more than Won53bn ($47m) of bitcoin, ethereum and other cryptoassets confiscated from 12,000 people. Officials said it was the largest "cryptocurrency seizure for back taxes in Korean history" and noted that local exchanges had allegedly been used to conceal assets because they did not collect the resident registration numbers of account holders. Many of South Korea's 60 crypto exchanges are battling to meet regulatory conditions to operate beyond September.
This week's #techAsia newsletter asks whether the death knell is being sounded for cryptocurrencies. That could be the case in China, where it is scaling up tests of its official digital renminbi, and appears serious about stamping out the crypto industry on its soil. Bitcoin fell below $30,000 on Tuesday following the latest regulatory crackdown, but it has recovered to be worth more than $34,000 today.
The Internet of (Five) Things
1. Migrant workers locked up in Taiwan
With Taiwan under pressure to increase manufacturing output to ease global shortages, particularly of semiconductors, electronics groups including Japan's Canon and Innolux, an affiliate of Apple supplier Foxconn, have been accused of locking up migrant workers amid an outbreak of Covid-19. Some companies have forbidden migrant workers from leaving the dormitories where they live except to go to work.
Daily newsletter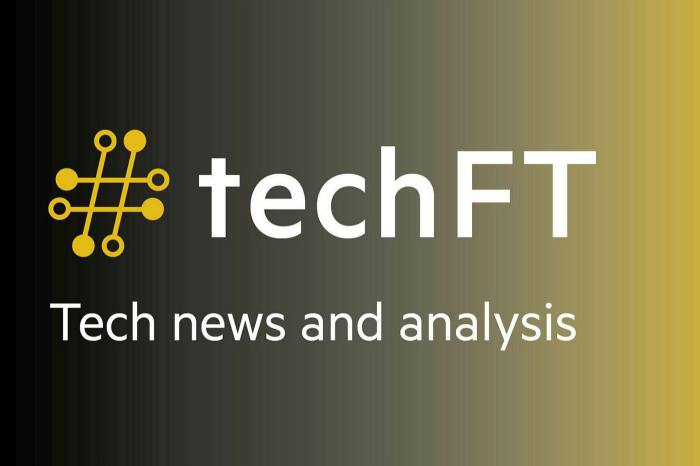 #techFT brings you news, comment and analysis on the big companies, technologies and issues shaping this fastest moving of sectors from specialists based around the world. Click here to get #techFT in your inbox.
2. SoftBank not a 'one-man show',…


Read more:Regulators close ranks on crypto