We will either break down from here, or we will bounce a bit and then break down again.
Bitcoin markets did very little during the trading session on Friday, as the market headed into the weekend and lower liquidity. We had recently broken down below the bottom of the symmetrical triangle, only to turn around and bounce from the crucial $30,000 region. By doing so, we reached the 200-day EMA and the uptrend line of the triangle, suggesting a "retest" of the previous support. Now that we have done that, it is very possible that we could see this market drop a bit from here, and I certainly think that all eyes will be on the potential move down to $30,000. This is an area that I think continues to be crucial, so a lot of trading will be done in that general vicinity.
If we can break down below the $30,000 level, it could very well open up the possibility of a move down to the $20,000 level. In fact, it is essentially what I think is probably going to happen now, as volatility readings in the Bitcoin market have been off the charts. Yes, we have recently stabilized a bit in this general vicinity, but it is worth noting that the market will not go in one direction or another forever. In other words, I believe that this market is simply one that is trying to work off some of that momentum to the downside.
If you look at the pennant that just kicked off, taking the measured move, you could be looking at a drop down to the $10,000 region. I do not necessarily think that we will get all the way down there, but almost everything on this chart tells me that Bitcoin is very likely to drop from here. However, there is always the alternative scenario, and for me, that would be seeing a break above the $40,000 level on a daily close. If that happens, it is very likely that we will go looking towards the 50-day EMA, and then possibly even the $50,000 level above. I believe at this point, the $50,000 level will be massive resistance, so essentially what I am getting at is that we will either break down from here, or we will bounce a bit and then break down again. Longer-term, I still believe that Bitcoin will go higher, but I certainly do not see anything on this chart that tells me it is about to do it right now.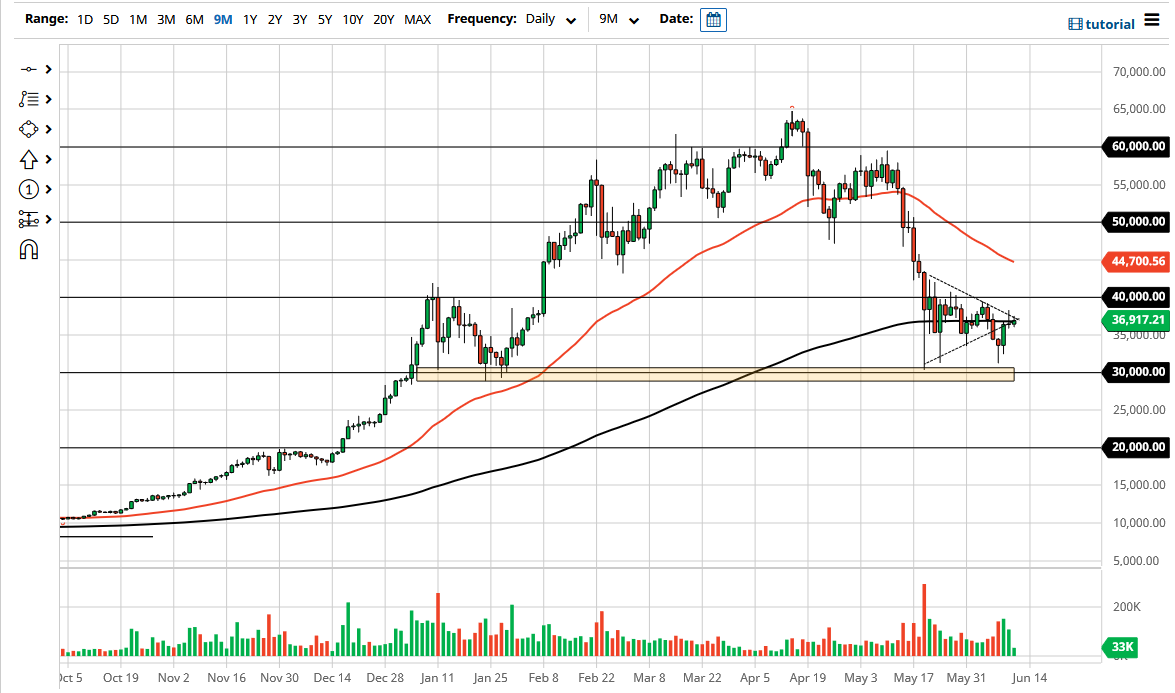 Read more:Bitcoin Continues to Look Heavy