Bitcoin has shot toward its all-time high of almost $62,000 per bitcoin over the weekend as the cryptocurrency market gears up for Coinbase to go public.
The bitcoin price has added over 5% during the last few days as the wider crypto market and smaller tokens record bigger gains—pushing the combined value of the world's cryptocurrencies to well over $2 trillion.
With San Francisco-based bitcoin and cryptocurrency Coinbase eyeing a valuation that could top $90 billion when it lists on the tech-heavy Nasdaq

NDAQ
on Wednesday April 14, the bitcoin and crypto market is braced for one of its biggest ever weeks.
MORE FROM FORBESBitcoin Price Prediction: Why Bitcoin Could Rocket To $400,000 In 2021By Billy Bambrough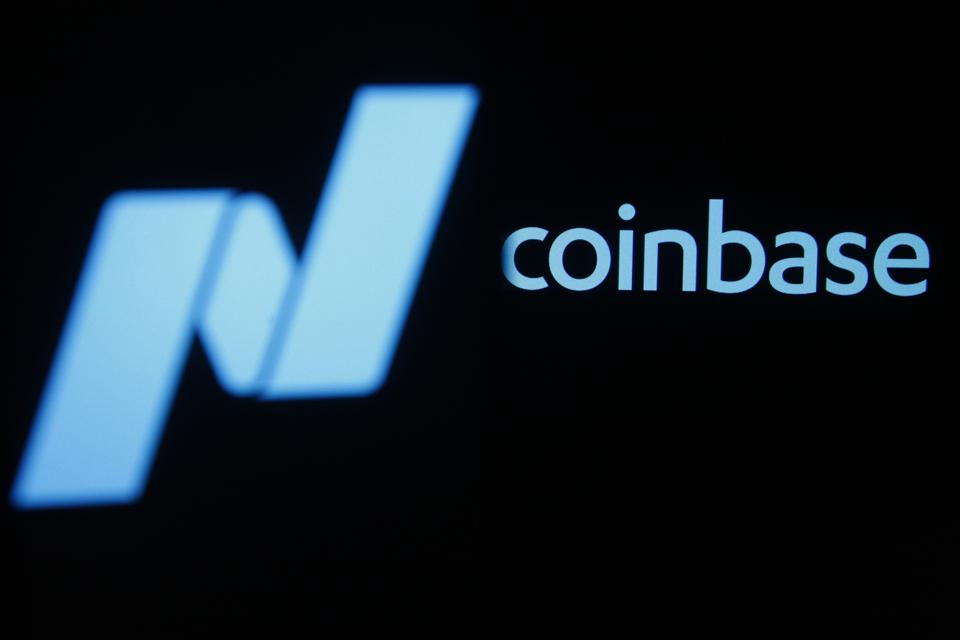 Coinbase, one of the world's largest crypto exchanges with 56 million verified users, will not issue any new shares in its initial public offering (IPO) this week in what's known as a direct listing.
The company's latest results, released last week, show it made a first-quarter profit of $730 million to $800 million—more than double what it earned in all of 2020. Last year, Coinbase recorded revenue of $1.3 billion with a profit of $322 million.
Meanwhile, Coinbase trading volume has also surged, climbing to $335 billion through the first three months of 2021, compared to $193 billion for the whole of last year.
Coinbase's surging numbers come amid the latest bitcoin and crypto bull market that's seen the bitcoin price soar by around 500% since October, helped by the emergence of long-awaited institutional adoption and Tesla

TSLA
billionaire Elon Musk giving bitcoin his backing.
"Crypto markets have observed four major price cycles since 2010 which have typically had durations ranging from two to four years," Coinbase said alongside its results last week.
"On average, these price cycles have increased the overall crypto market capitalization significantly from the prior cycle and attracted new users into the crypto-economy. These cycles can be highly volatile, and as a result, we measure our performance over price cycles in lieu of quarterly results. We believe that we can create long-term value throughout these price cycles."
Coinbase's IPO is the first of its kind for a major cryptocurrency company and will be closely watched by other crypto startups considering going public as they try to gauge investor demand.
Kraken, Coinbase's biggest U.S. rival, is considering going public via a direct listing in 2022, it was reported by CNBC last week.
"We're looking at being able to go public sometime next year," said Kraken chief executive Jesse Powell, pointing to Kraken's record bitcoin trading volume in the first quarter of 2021. "It would probably be a direct listing,…


Read more:Bitcoin And Crypto Braced For Near-$100 Billion Coinbase 'Boom' As Bitcoin Price