This week saw a 125% rise in the price of dogecoin, a cryptocurrency based on a popular 2013 internet meme, created in the same year as both a parody and a "let's see if this sticks" experiment. Much to even the founder's surprise, it has not only survived, it has accumulated a loyal following. Clearly.
A group of teenagers on the extremely popular but recently beleaguered social platform TikTok decided to use their voice and audience to move the price of dogecoin up. It has nothing to do with fundamentals, potential or even government handouts – most participants probably don't even understand what cryptocurrency is (many of the videos refer to DOGE as a "stock"). It's about manipulation, just because.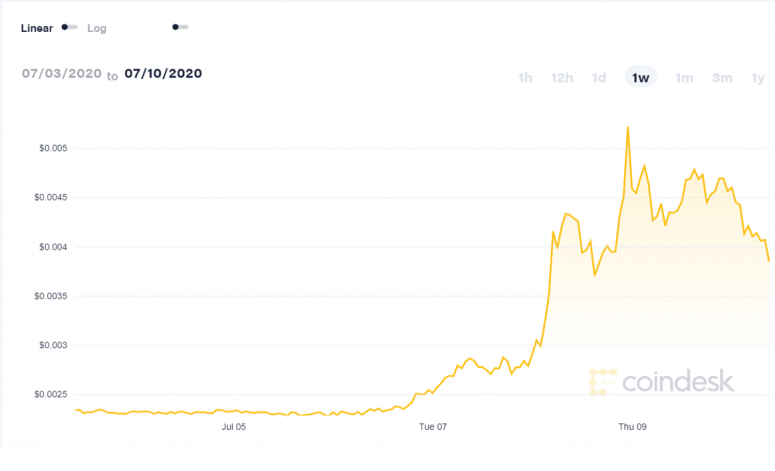 Why is this relevant? Because it is an irresistibly fluffy yet alarming symptom that trust is fundamentally broken in markets. 
You're reading Crypto Long & Short, a newsletter that looks closely at the forces driving cryptocurrency markets. Authored by CoinDesk's head of research, Noelle Acheson, it goes out every Sunday and offers a recap of the week – with insights and analysis – from a professional investor's point of view. You can subscribe here.
When you have the next generation of investors blatantly flaunting that markets are a meaningless casino, when you have them advertising that markets can be manipulated, then you do have to wonder what role markets will have in their lives as they get older.
And much like the day traders picking stocks from a bag of scrabble tiles, this does raise questions about the role of facts in our interpretation of value. 
When markets don't make any sense, when fundamentals no longer seem to matter, it becomes clear the rules are being rewritten or even thrown out the window. We could be in the creative destruction phase that will give way to a new wave of innovation. And in that wave, new types of assets could have a respectable place in new types of portfolios. 
Meanwhile, however, the untethered nature of current price logic is disconcerting, and a reminder that creative destruction can be vicious to those caught in the transition. Uncertainty is not good for trust, and a lack of trust is not good for progress. 
So, while I can chuckle with glee at the adorable takes that I can't resist sharing with you here… 
…I'm also wondering what will have changed most in markets 2-3 years from now. Maybe sanity will have been restored. Or maybe this is sane in comparison to what's coming. 
A Coinbase listing would not necessarily be good for the market
We can't not talk about the unconfirmed rumors that Coinbase is planning a stock market listing. These rumors are not new, but they have suddenly taken on a renewed relevance. Earlier this week, Reuters reported on the plans, citing sources familiar with the matter. And Coinbase has called an investor meeting,…


Read more:Dogecoin, Market Manipulation and the Downside of a Coinbase IPO - CoinDesk