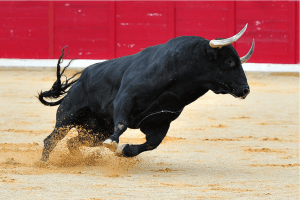 Crypto Briefs is your daily, bite-sized digest of cryptocurrency and blockchain-related news – investigating the stories flying under the radar of today's crypto news.
Crypto adoption news
Major venture capital fund Andreessen Horowitz (a16z) has predicted a fourth crypto bull cycle, driven by high-quality projects. According to a blog post, the firm analyzed 10 years of data, looking at the three previous cycles and noting a consistent growth in all of the key metrics. They conclude that a wide range of projects started in the third cycle, including payments, finance, games, infrastructure, and web apps, are launching in the near future, possibly driving a fourth crypto cycle.

Source: a16z

Japanese financial group and Ripple partner SBI is set to integrate Ripple's MoneyTap solution in Japanese ATMs. Per the company's latest financial report, the app will help bank consumers access their accounts and withdraw cash at a large range of ATMs, no matter whom they bank with, reducing costs for both customers and banks, turning cashpoints into "jointly operated multi-bank ATMs."
The U.S. Consumer Financial Protection Bureau (CFPB) has acknowledged the potential of Ripple and XRP in cross-border transfers. Per the recent paper, the CFPB noted the continued growth and expanding partnerships of virtual currency companies like Ripple could allow banks and credit unions to know the exact final amount that recipients of remittance transfers will receive before they are sent.
Lawyers have warned that removing privacy coins alone will not eliminate crypto-powered crime in South Korea after Bithumb became the last major exchange in the country to announce it will delist the monero (XMR) cryptocurrency at the end of this month. Per Joongang Ilbo, senior lawyers stated that South Koreans could still use privacy coins on overseas-based exchanges, and claimed that police currently have insufficient legal powers to investigate crypto transactions.
Crypto.com (CRO) has started shipping its crypto-to-fiat card, the MCO Visa, to 31 European countries, including all 27 member states of the European Union, which is a market of nearly 530 million people, as the announcement says. It adds that Crypto.com has already seen thousands of reservations for the MCO Visa card from users across the EU. Furthermore, the platform has also announced today that the limits of MCO Visa Card in Europe have been increased.
Bitcoin futures trading platform Bakkt has onboarded more than 70 firms to the Bakkt Warehouse. Per the blog post, beyond the USD 125 million of insurance already in place at the Bakkt Warehouse, customers can now purchase more than USD 500 million in additional insurance coverage. Bakkt adds that they're collaborating with the Digital Asset Risk Transfer team from professional services firm Marsh.
Exchanges news
As Kraken found itself short of staff to meet the growing demand, while the pandemic was leading to massive unemployment,…


Read more:New Crypto Bull Cycle, Ripple's MoneyTap in ATMs + More News