Let's face it: As human beings, we aren't usually the best at judging risk.
In fact, our feelings about what's dangerous and what's safe can be wildly inconsistent.
Consider these facts:
The chances of dying while travelling in a car is 1 in 107.
The chances of dying while travelling in a plane is 17 in a million.
The difference between the two is so vast, they're not even comparable.
Yet the human perception of risk can be distorted by personal bias.
There are folks out there who are terrified of flying — but they will think nothing about driving fast once they get their hands on a steering wheel.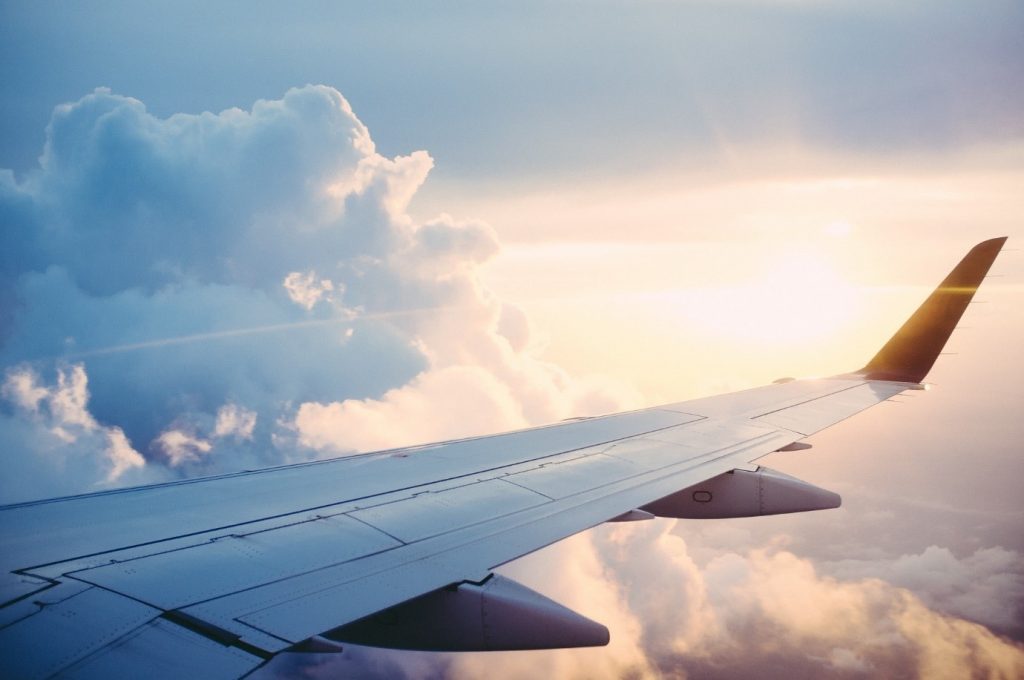 Source: Pixabay
Here's a relevant statistic:
In the immediate aftermath of 9/11, Americans were scared of planes.
So, instead of flying, many chose to drive long distance to reach their destinations.
Roughly 2,300 road-related deaths happened as a result.
This is a paradox. A self-fulfilling prophecy. In trying to minimise their risk profile, they have actually increased it manifold.
This is what psychologists call cognitive dissonance. Our perception of reality is malleable, like putty. We rationalise what makes sense to us, and we reject what we don't want to acknowledge. Often to our detriment.
The thrill of the chase
It's no secret: Everyone wants to make more money. We have a cultural obsession with this. The accumulation of money as the measure of success. The accumulation of money as the gateway to happiness.
Yet the stats reveal how elusive the feverish pursuit of profit actually is:
80% of day traders lose money in the stock market over the course of a year.
90% of actively managed investments fail to beat the market over a 15-year period.
Now, these numbers may sound abysmal.
But therein lies the contradiction.
For the global economy, history has repeatedly shown us that there have been more good days than bad days. In other words, we have more cause for optimism than pessimism.
Consider this:
Economic booms are more powerful than economic recessions.
The upward trajectory of the market has been incredibly resilient.
Humanity has overcome wars, crashes, pandemics — reaching greater heights.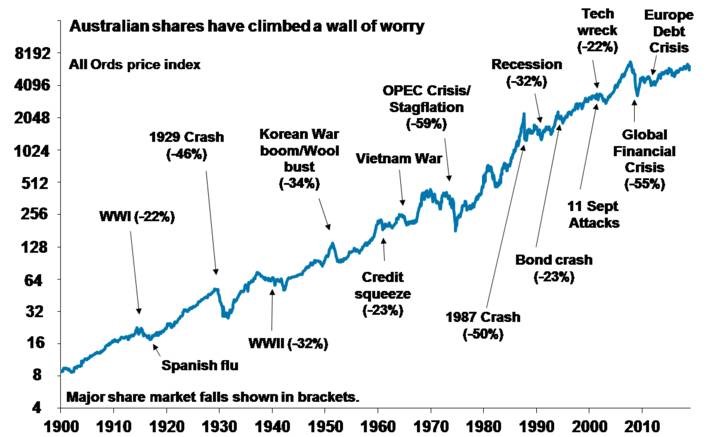 Source: AMP Capital
Yet, despite this long-term positivity, why do investors stumble so often? Why has rising markets not translated into slam-dunk success for everyone?
It can be baffling. But here's the truth: Even in the best of times, human beings often misjudge risk. They mistime it. They misprice it.
The greed and fear dynamic
What's the biggest speculative bubble of this generation?
There's an argument to be made that cryptocurrency takes the top spot.
The frenzied pursuit of Bitcoin is a case in point:
Most people are attracted to Bitcoin because they have heard that it's an easy way to make money.
'So-and-so became a millionaire through Bitcoin, so I think I'll give it a go.'
The price of Bitcoin is inflated and expensive — but most people don't care.
They invest in it anyway, hoping there's more profit to be made.


Read more:Crash and Burn: The Truth About Bitcoin Millionaires