Maxthon, the global Internet browser company, has released the beta version of its Maxthon 6 browser, providing blockchain-based tools to change the way the Internet is used. This new Internet, and the Maxthon 6 browser, is only possible using the Bitcoin SV (BSV) blockchain.
Since 2003, Maxthon has provided a state-of-the-art, multi-platform web browser that is one of the world's most popular – serving as the default browser for over 670 million users. Since its inception, Maxthon has won many top honors in About.com's Readers' Choice Awards; has been nominated for PCWorld's 100 Best Products; and received a 5-star award from CNET and named "Best Free Software."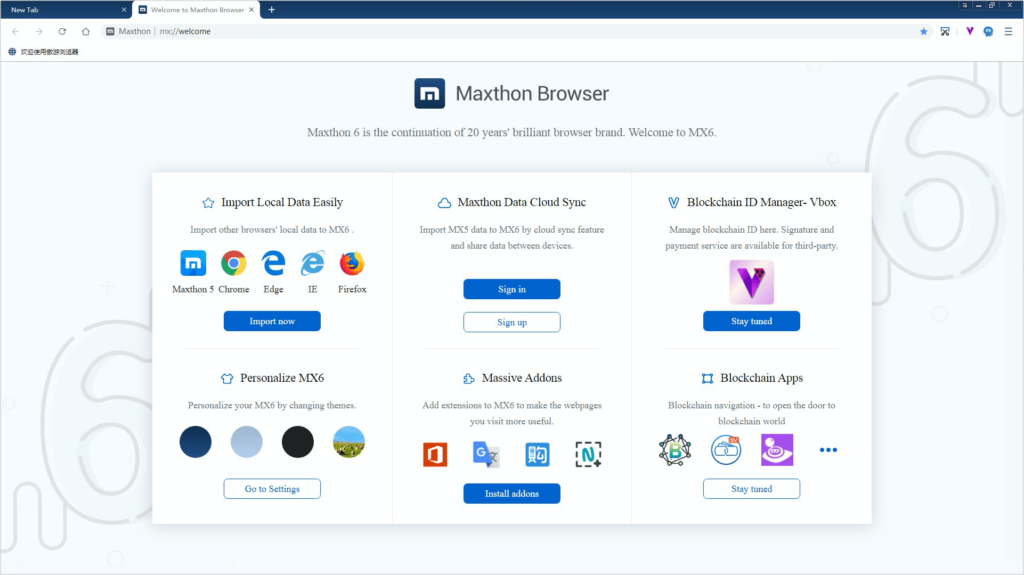 The new Maxthon 6 is designed to be a full featured browser. It combines unique features of the popular Maxthon 5 browser, and the best features of Google's open source Chromium project. The Maxthon 6 beta version is available for download here.
Maxthon 6 is the first step towards a new Internet – known as the "Metanet" – which promises to:
Give back to users (rather than online service providers) ownership of their data and content
Enable users to monetize their data, content, online activity and even identity
Eliminate the intrusive advertising business model of today's Internet
Inhibit bots and trolling, and encourage higher quality content
Enable users to create a global identity for themselves which can be used across websites and applications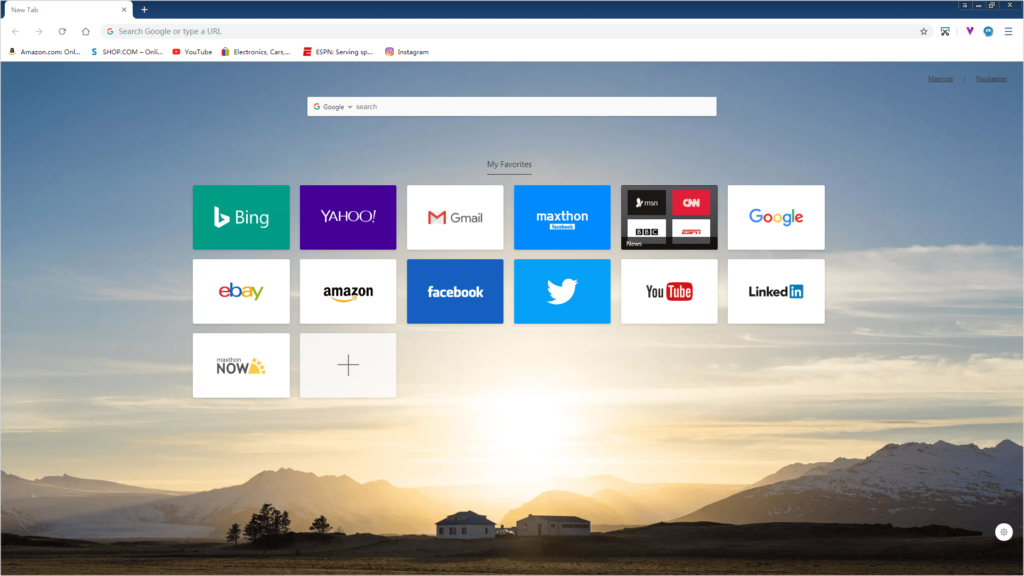 How so? The Metanet uses the Bitcoin SV blockchain to store high volumes of data and power Internet activity with millions of micropayments.*
Features in the Maxthon 6 beta will be implemented by:
VBox – a blockchain identity manager created by Maxthon. VBox allows you to create "blockchain identities" and use it to login to all your online applications, make payments, and save their data and content to the blockchain. No more need to create a new account for every online service you use, and no need to depend on Google or Facebook logins for other websites. Unlike traditional online user accounts (which are owned and can be deleted by each online service provider), a blockchain identity is created and owned by the user (using public/private key cryptography), and is immutably saved on the Bitcoin SV blockchain so nobody can delete that identity. Maxthon believes giving users their own "blockchain identity" is the foundation of the new Internet.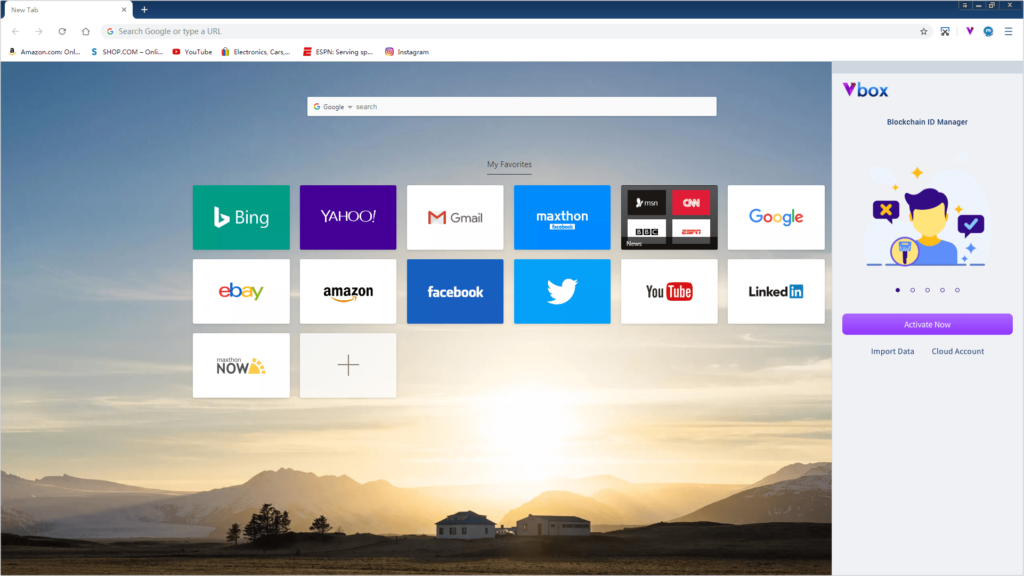 a new Maxthon "signing and payment API". The Maxthon 6 browser will include a set of APIs for third-party developers to utilise VBox to easily create applications that interface with a user's BSV-based "blockchain identity."
Extended protocol support. Maxthon 6 will provide extended protocols to support blockchain features for the new Internet. The beta version will include two new protocols: (1) the TX protocol, used to view data associated with any blockchain transaction; and (2) the NB protocol, used to visit websites created on the…


Read more:Maxthon 6: the browser for the next generation Internet built on Bitcoin SV (BSV) –