As a former investment professional, I am constantly asked about Bitcoin (BTC-USD) and various other coins in the cryptocurrency universe. In a nutshell, I am far from convinced. The analogy that Bitcoin is to the blockchain as email was to the internet seems apt – blockchain, not Bitcoin, is the key. Yet, following the bursting of the 2017 bubble, another mighty run-up has emerged this year.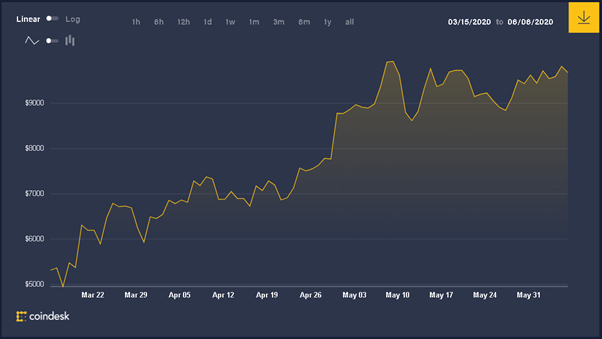 Source: Coindesk
For the various reasons cited in this article, I have no intention of participating in the 2020 version of the Bitcoin boom. Instead, I see a prime opportunity to capitalize on Bitcoin's volatility without making a directional call via equity in Bitcoin-related futures exchanges (e.g., CME Group (CME) and Cboe Global Markets (CBOE)) or exchange tokens (e.g., Binance Coin (BNB-USD)).
Bitcoin Has Failed to Live Up to Its Intended Use Case
Per the Satoshi whitepaper, the initial intent of the Bitcoin cryptocurrency was for payments at lower transaction costs in a decentralized manner (i.e., without the involvement of centralized, third-party financial institutions). Bitcoin was clearly built on libertarian principles – through the network, participants were provided with a means by which to bypass the fiat currency system while maintaining transaction security.

Source: Satoshi Whitepaper
Yet, Bitcoin does not quite live up to its intended use case as P2P cash – based on a comparison with existing online providers (e.g., TransferWise (TWISE)), the cryptocurrency fails to hold its own in terms of cost, speed, and transparency.
On cost, Western Union (WU) and TransferWise remain the cheapest options by far at <1% on a $1,000 transaction. Money transfer through the Bitcoin network, on the other hand, costs ~4% (via Coinbase), which is above even PayPal's (PYPL). This seems far too high, in my view, to ever sustain mass adoption as a cash-like medium of exchange.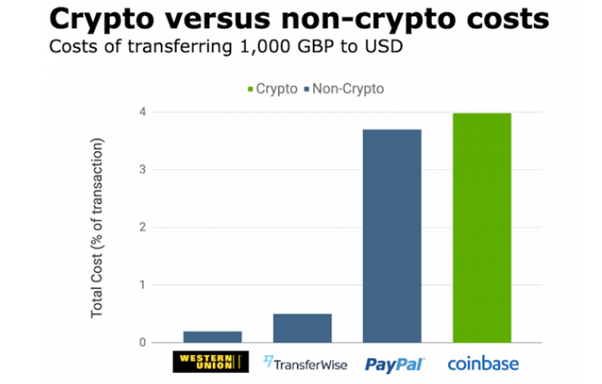 Source: FXCIntelligence
Speed is another key hurdle – Bitcoin transactions are settled in ~10 minutes. This simply does not cut it, in my view, given day-to-day transactions require seconds, not minutes, for settlement. Since Bitcoin is typically exchanged through a third-party, the compliance issue is also a hurdle, whether one transacts in Bitcoin or fiat.
Admittedly, having transactions recorded on a blockchain does make it easier to track, but conventional payment services sent through a centralized network also offer similar tracking capabilities today. Arguably, users of the latter system benefit more from having an accountable third-party that can manually ensure the payment has arrived by messaging the retail agent in the receiving country. Here's a sample flow chart depicting Western Union's remittance strategy: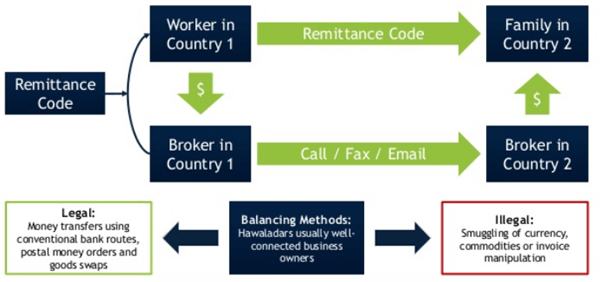 Source: SlideShare
As Bitcoin does not provide a significant enough benefit compared to conventional methods of money transfer and does not have a clear pathway to matching existing options, I fail to see how it can live up to its intended use case at any point in the future either.
Current Use Cases Are Debatable
While Bitcoin has clearly failed to live up to its original use case (facilitating casual…
1%>


Read more:Bitcoin: A Value Investor's Take On This Asset Bubble (Cryptocurrency:BTC-USD)