In 2017, Japan was the first country to regulate cryptocurrency exchanges. So, it should not be a surprise that Japan-based BitFlyer should somehow make a name for itself in the arena of cryptocurrencies.
See Our Best Pick for 2020
The cryptocurrency trading platform, however, was founded in 2014. Only a handful of facts are known about BitFlyer, outside of Japan. This review will attempt to dissect whatever information that we do know about this platform.
What Is BitFlyer?
BitFlyer is a cryptocurrency trading platform. It swaps BTC and Japanese Yen. Apparently, hedge funds, big banks, and entities that prefer trading in bulk prefer going with BitFlyer.
Top Rated Bitcoin Exchange 2020
EXCHANGE

RATING

FEATURES

VISIT


Excellent Reputation

Regulated PlatformVariety of CoinsAvailable via App

66% of retail investors lose money
when trading CFDs with this provider
Who Created BitFlyer?
Former Goldman Sachs trader Yuzo Kano is the founder of BitFlyer. He tried to create a platform that can compete with what is used in Wall Street Trading.
Is BitFlyer Safe?
From what we have gathered about BitFlyer, you have to proceed with a bit of caution. The trading platform has low scores in terms of code errors, but its web protocols security is at 100%. The pages are encrypted, to ensure that information typed into the page is protected.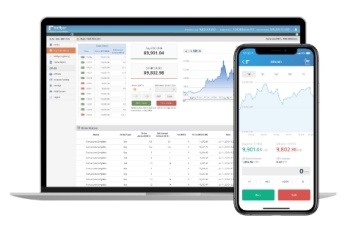 There are other safety measures applied to BitFlyer's pages, such as the use of an e-wallet, two-factor identification, multiple signatures, Know Your Customer (KYC), and other measures that will also prevent money laundering.
KYC is becoming quite common when registering to sites that want to make sure registrants are who they say they are. Moreover, it is good to know that the BitFlyer e-wallet has no reports of having been hacked.
BitFlyer Sign-Up Guide
Signing up for BitFlyer takes a few easy steps:
User Guide
Step 1: Sign Up Process
The signup is easy. It is similar to that of other websites'. You just enter your personal information, an email, and your contact number and you should be good to go. You are even given an option to sign in through your Facebook account.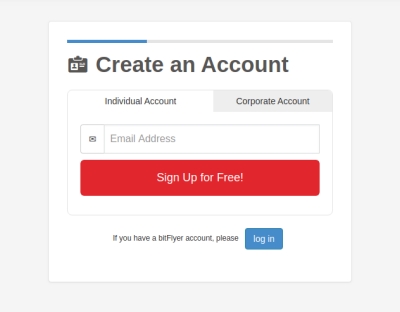 You can also sign up using your Yahoo or Google account. While these means may be generally safe, you may think about starting a completely different account with no links to your social media and email ones. You will be putting in your money and should be extra careful.
Step 2: Account Verification
You will be sent an email. Check your email for a password. Then, go back to the BitFlyer page and enter the password. This code should enable you to register and own a Trade/Wallet Class account.
If, on the other hand, you want to upgrade your account to a Trade/Pro Trade Class Account, you need to provide more information that proves who you are. This is where the KYC authentication comes in. You need to provide a proof of address and a government ID.
Step 3: Account Deposit
Once you are in, you can already deposit to fund your account….


Read more:BitFlyer Review 2020 [UPDATED] All You Need to Know